1.Product parameter(Specification)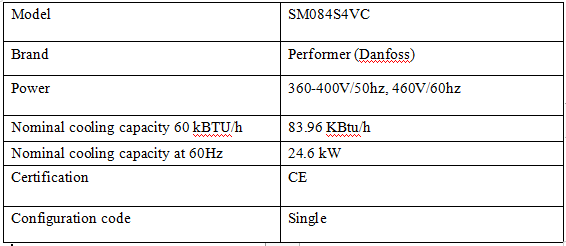 2.Product feature and application
Model Power(HP) Power input(kw) Capacity Qo(watt) Displacement (m3/hr 1450rpm)
SM090 7.5 6.54 21800 20.97
SM115 9.5 8.31 28000 26.97
SM120 10 8.96 30100 28.99
SM148 12 10.80 36100 35.82
SM160 13 11.60 39100 37.69
SM161 13 11.59 39000 37.69
SM175 14 12.46 42000 40.54
SM185 15 13.62 45500 43.48


3.Payment,Delivery and Packin
g
1)Payment:
2)Delivery:
Here we guarantee on time delivery and if necessary,
we will provide you the best logistics solution for the goods to reach at your location on time.
4)Packing:
Every products will be in carefully inspection for many times before Packing.
Depending on the size and contents of your goods,
we generally use different size of wooden box of package to secure goods.